Public Affairs Committee (PA)
Public Affairs Committee (PA)

The PA Committee meetings are informal, discussing how best we can campaign, organise and promote awareness around matters that are important to WI members and mostly significantly around WI Resolutions. We also organise an annual event such as a faith visit, science day and events that focus on promoting women, Fairtrade, etc. The Committee also promotes awareness and campaigns around ACWW and Climate Change. Do come along, see what we do and decide for yourself if it's a Committee you'd like to become involved with as we'd love to welcome more members onto the PA Committee.

Current members are: Gwen Williams (Chair), Annie Phillips (Vice Chair), Jill Newell, Jan McLardy, Danielle Chatten, Pat Collison, Val Simpson (ACWW), Lesli Tunbridge (Climate Change Ambassador), Rae Stapleton and Maggie Glavin
If you would like to join us to find out more about the Committee then please email Gwen Williams - gwenwilliams55@googlemail.com
---
The next meeting of the PA Committee is on
8th February 2022 10am at Park Farm
---
Val Simpson, Haverhill Owls, is the new ACWW rep. Val is actively promoting ACWW throughout SWFWI - look out for ACWW news and articles in the Hive, SWFWI website and on SWFWI Facebook.
---
Lesli Tunbridge, Glemsford, is the new Climate Ambassador. Lesli is actively promoting her role throughout SWFWI - look out for Climate Change news and articles in the Hive, SWFWI website and on SWFWI Facebook.
---
Welcome to the PA Committee Memo
Want to know more about WI resolutions past and present? Unsure about how to get involved with campaigns? The PA Memo is here to help. This quarterly publication will give ideas for you and your WI, aiming to make resolutions accessible and more relevant. Then, whether you've organised a regular resolution update at your WI, a low-key event for members only or an event for the wider community, we'd love to hear about it! Let's celebrate the wonderful work you do – share via The Hive, the Federation Office or the SWFWI Facebook page and website.
---

Events:
Innovate East event - Global thinking for our collective futures. Event organised by Anglian Water, Essex &Suffolk Water and Northumbrian Water - an event that tackled some of the most pressing challenges facing the water industry, our region and society – at Trinity Park Showground, Ipswich. Innovate East has the potential to have a huge impact and deliver solutions to challenges and opportunities we collectively face.
WI Life - Advertising inserts. The PA Committee recently wrote to WI Life challenging the practice of sending paper advertising to all WI members. Read WI Enterprises's reply here
---
We look forward to seeing you at PA Committee meetings or at the PA events.
Gwen Williams Annie Phillips
Chair Vice Chair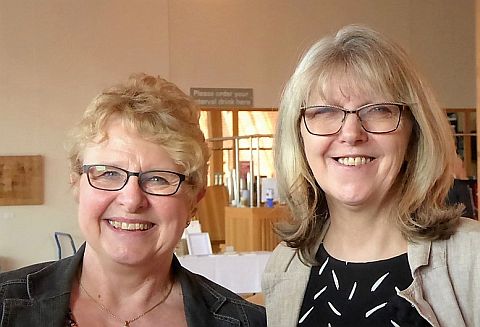 Annie & Gwen
---
Events Reports
Innovate East (September 2019)
Visit to Great Blakenham Recycling Centre (September 2019)
Suffragette Coffee Morning (4th December 2018, Barnham)
Science and Environment Event (Lavenham 9th November, 2018)
Walsham-le-Willows - Buddhist Retreat
Cambridge - Polar Institute and Kings College
Lavenham - Inspiring Women Supper
---

News: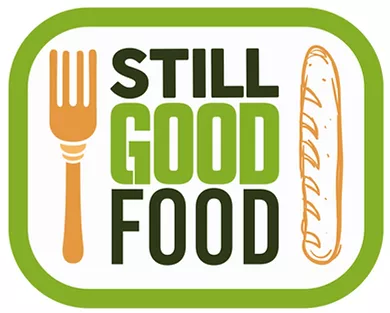 Still Good Food - Saving Food Still Good To Eat
(Previously: Best Before Project BSE)
Based at:
4 Elseys Yard, Risbygate St, Bury St Edmunds, Suffolk, IP33 3AA
and
Freedom Church, Mill Road, Road,Great Barton, Suffolk, IP31 2RU
We at Still Good Food are a driven group of individuals from all walks of life, joined together by our passion for stopping food from being wasted when it is still perfectly good to eat and making sure it gets to people who will appreciate it, whether that's for environmental reasons or financial reasons.
We want to do our part to make the world a better place for all by reducing food waste and educating people about food labelling and making the most of what they have.
Businesses in Bury St Edmunds supporting Still Good Food include: Waitrose, Asda, Tesco Superstore and minis, Greggs, Muffin Break, The Bodhi Tree along with food and drink companies such as British Essentials.
https://www.stillgoodfood.org / Facebook
StillGoodF · Community
---
---
2016 Resolutions - Avoid food waste, address food poverty
One of the WI's 2016 resolutions was "Avoid food waste, address food poverty" and, following the SWFWI's April Resolution Evening's meeting, the speakers around this resolution, Karen Cannard, The Rubbish Diet, and Ben Aldous, Deputy Manager of the Bury St Edmunds Sainsbury's, met to discuss the store being involved with donating unsold food to local charities.
Discussions have taken a while to get an agreement but the PA Committee is very pleased to report that Sainsbury's is now donating its unsold food to two Bury St Edmunds charities. As part of an initiative to eradicate its food waste, the supermarket has starting working with the addiction charity Focus12 and Bury Women's Aid Centre (the Refuge). Clients at Focus12 receive a £25 weekly food allowance and the project, which began two months ago, has already saved if £400.
WI's call "...on all supermarkets to sign up to a voluntary agreement to avoid food waste, thereby passing surplus food onto charities thus helping to address the issue of increasing food poverty in the UK" has made a positive start in Bury. It just proves what positive actions start from a WI resolution, enabling a discussion and from people talking with other.
Gwen Williams
Chair
PA Committee
2nd September 2016
---
PA Digest