Upcoming Federation Events
Upcoming Federation Events
Full details of events, including booking forms, are listed below.
Click on the event to be taken to the relevant section.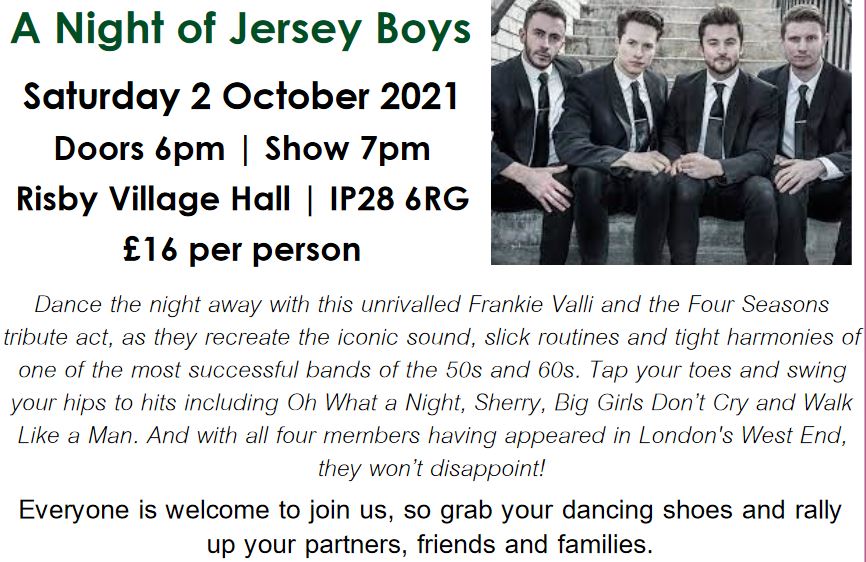 ---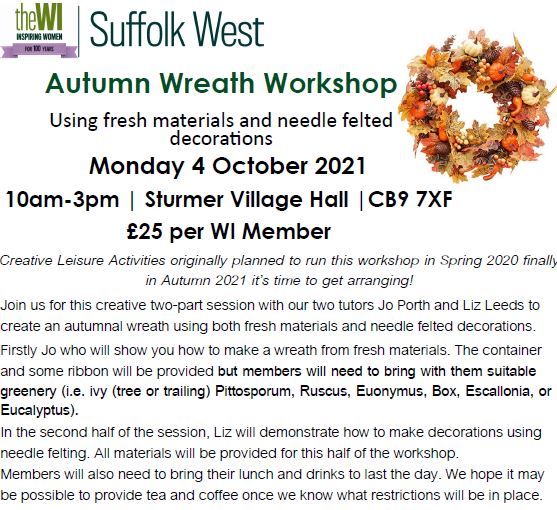 ---
Sudbury Walking Tour

Wednesday 20 October 2021 |11AM
Meet: Sudbury Town Hall CO10 2EA
£8 per person

Take a stroll through Sudbury as the streets come alive with history on a blue badge guided tour of the ancient market town.
Learn why it is still the silk capital of the UK, its links with the wool industry as well as lords, legends and literature including Boudicea the Queen of the Iceni Tribe, Charles Dickens and of course the ill-fated Simon of Sudbury (Archbishop of Canterbury 1371).
The tour will last approx. one hour and will take place outside at all times. It's open to everyone so please invite along your friends and soak up this fascinating insight into Sudbury's past. Why not even make a day of it and enjoy lunch with your friends after!
---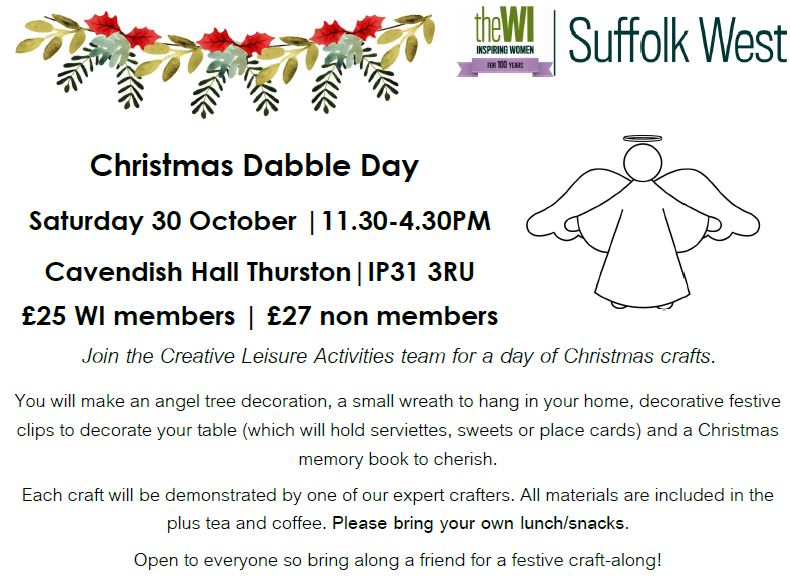 Booking Form
---
.

Friday 5 November 2021 |12.30-2PM
Park Farm|IP28 6TS
£7 WI members | £7.50 non members
Catering queen Yvonne King and her super Soup n Natter lunches are back with two home made soups Leek and Potato, and Minestrone.
Also on offer is a selection of breads, crackers, homemade pate, cheeses & fresh fruit as well as hot and cold drinks, and of course the chance to meet new friends. Or why not bring along a female friend who doesn't have to be a WI member.
To stay COVID-safe numbers will be limited initially to 16 spaces (if there is greater demand Yvonne will host a second lunch later in November). Tables will be well spaced with four persons seated to a table and Yvonne will wear a mask whilst preparing and serving the food.
Dates for the rest of the soup season are Friday 3 December 2021, 7 January, 4 February, 4 March, 1 April and 5 May 2022. Yvonne usually takes a summer break, but if the lunches are a sell out she will consider continuing them through Summer 2022. Watch this space!
---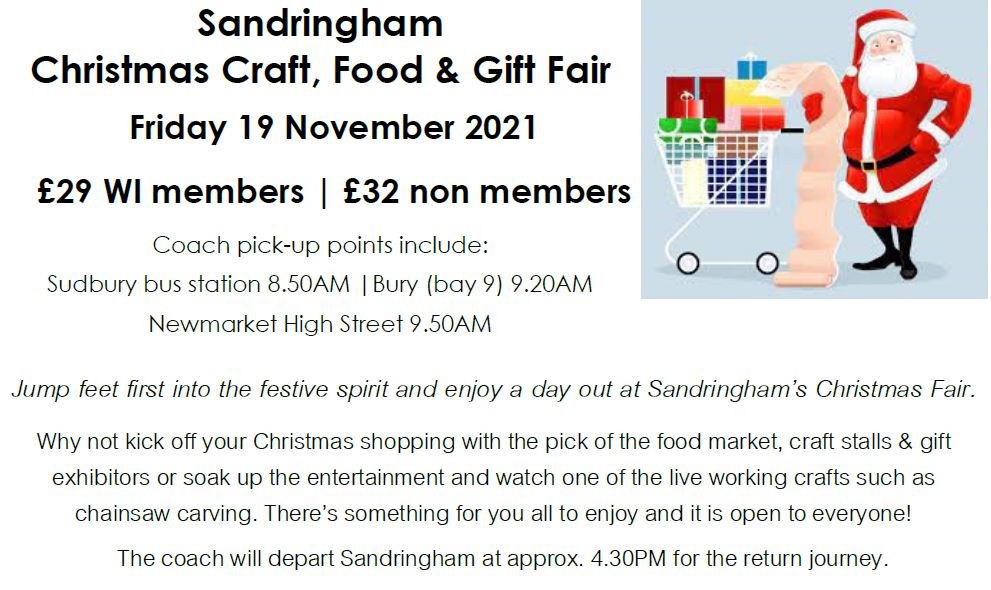 ---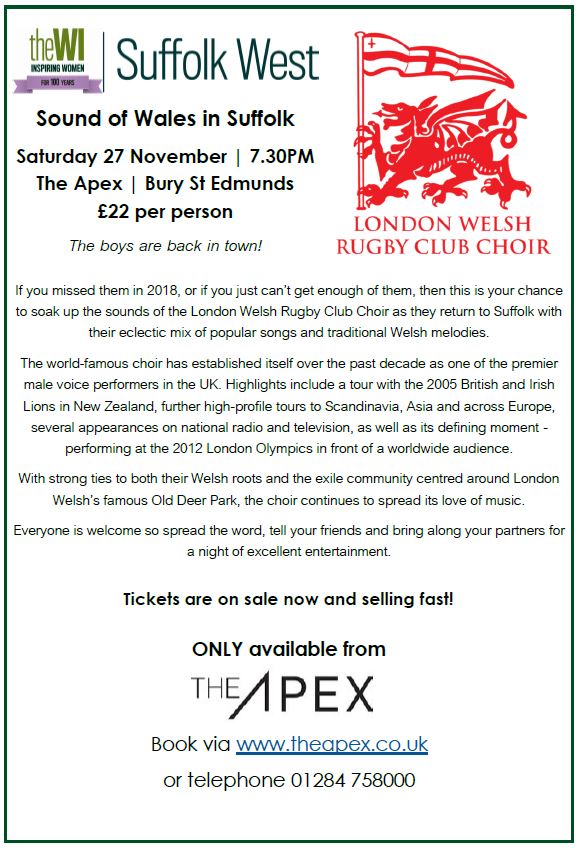 ---